Services
---
Overview
Users can list the services that they can offer to other users. It is meant for services that can be offered remotely and online. You can list the services that needs physical presence. However, we cannot support those type of services that require physical interaction.
Accessibility
At the moment, an active service can viewed and access by everyone. You can, however, hide a service by clicking on the visibility button.
Each service can be found directly from your profile or from the search section. In near future, we will add the ability to manage who can see your services.
Display
Each service will have a card in which the title, description, and the pricing of the service is mentioned.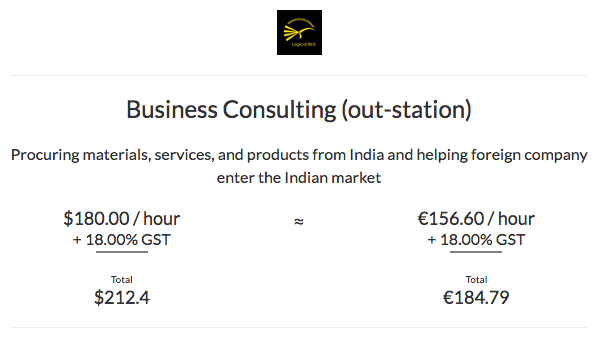 If the currency of the service in display is different from your preferred curency, an approximate exchange rate will be displayed.